Microgaming offers €100,000 to celebrate it's four billionth poker hand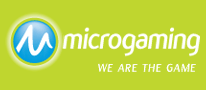 Microgaming, one of the leading providers of software to some of the best online casinos around, have pledged to award €100,000 in prizes to celebrate the upcoming milestone of dealing their 4 billionth online poker hand.
€60,000 of the prize money will be shared amongst many players participating in real cash games and are lucky enough to be on a table when one of the 200 hands leading up to the 4 billionth hand is dealt. The remaining €40,000 will be awarded to the players involved in the actual round when the 4 billionth hand is dealt, €20,000 will be shared out amongst all the players involved in the hands, leaving a whopping €20,000 to go to luck player who gets dealt the milestone hand.
How to get involved
To get involved, you need only be playing a real cash game involving at least 4 players at any online casino that uses the microgaming software such as spin palace and ruby fortune casino to name a few. Casinoviponline.com recommend these "microgaming powered" casinos.
A little microgaming background
Microgaming's poker network has been running since 2003, alongside it's plethora of other gaming platforms such as pokies and the usual other online casino favourites. Known for their frequent releases of new and exciting casino games, their excellent customer support and software stability, it's now wonder Microgaming are celebrating this milestone.
And with their excellent reputation, it's no wonder poker players across the globe have stuck with microgaming casino's over the last 8 years, tallying up the monumental 4 billion poker hands.
The 4 billionth hand is expected to be dealt at some point during this week, so grab your online poker hat and get playing.