Bet365 apply for australian casino gaming license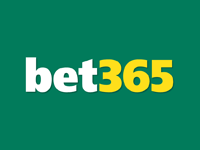 Founded in the UK in 2001, Bet365, Known primarily for their sports betting division, as well as offering online casino games such as bingo and keno may be coming to Australia as soon as November.
Denise Coates, joint CEO of Bet365 confirmed they had applied for a license to operate in the Northern Territory of Australia but revealed little else in regards to their plans, saying
"Once we have submitted the application and the regulatory authorities have had the chance to consider it, we will hopefully be in a position to comment further"
We can only speculate that Bet365 have considered the expansion after the recent relaxation in advertising laws in relation to online gambling in Australia.
If their application is successful, it will be the companies first license attained outside of the UK, they'll be joining the ranks of other casinos such as Betfair and Irish based casino company Paddy power ( through their acquisition of Sportbet )
Of course while this is great news for online casino gaming fans all over Oz, there's already plenty of choice if you're looking to have a wager in the meantime. To net yourself the best signup bonus, head over to Spin Palace who are offering a $1000 sign up bonus.