Online vs Offline Gambling
Since the 1990's, players have been able to take their gambling onto the internet, revolutionizing the way that they spend their gambling sessions and opening up a multibillion dollar industry that is being improved on with each passing year. The number of players who visit online casinos continues to grow, and software companies spend millions in a bid to improve their games and titles to entice even more players to sites. But for those who still haven't made the final decision to join an online casino, there may be some lingering doubts, and they may ask a very valid question: What is so attractive about online gambling that we can't find at land casinos?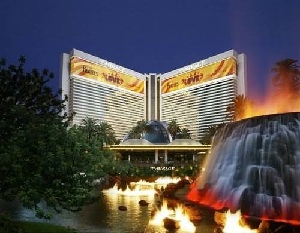 The Convenience
When you join an online casino, you are guaranteeing yourself the ultimate in convenience. You won't be limited to the opening and closing hours of a land based casino and you can opt to log in to your account whenever you feel like and from wherever you are – whether it's the middle of the morning from your office or the middle of the night from your bed. Even if you are lucky enough to live within a convenient driving distance of a land-based casino, you are still subject to its operating hours, and you still need to get from your home to the casino. Online gambling, therefore, brings a whole world of entertainment right to their fingertips without any effort from your part.
The Variety
Even the biggest and most expansive casinos in Vegas and Macau are not able to offer the variety of games that you'll find at the top online casinos out there. For the most part, you'll be able to find multiple variants of your favorite games, whether online slots, blackjack, roulette or video poker. You can visit the online casino's game's lobby to check out your favorite game, customizing your choice according to your wagering limits, your skill levels and so forth. This is definitely something that you wouldn't be able to do at a land-based casino. In addition, if you're not happy with the games at a particular online casino, all you need to do is log out and find yourself another site. If you were in a land-based casino and weren't impressed with the goods, you'd have a much bigger headache driving around to find another casino to suit your needs.
The Bonuses
If you're a very loyal player at a land-based casino, you may be offered free drinks or a snack at the bar. But, let's face it, if you had the choice between free cash or a free beer, which would you take? Online casinos see to it that you are very well rewarded from the first time you enter their site. You'll find lucrative welcome bonuses, generous reload bonuses and lots of ongoing promotions and specials which beat the comps that you receive at traditional casinos hands down. As such, you know that you will be rewarded much more when you choose online gambling.